Course Information
Course Duration: Minimum 54 Guided Learning Hours.
Course Theory Delivery: Online through our Moodle Based Virtual Learning Environment.
Course Practical: You need 2 learners completing a vocational qualification, you can complete the practical module remotely.
Course Price: £350 + VAT.


Included
Access to our Virtual Learning Environment for 8 months.
Lessons Documentation and Videos
Template examples and online guides
Support from our Tutor Online
Certification.
We do not charge any additional fees for work that needs to be re-submitted
Information
Award Details: TQUK Level 3 Award in Assessing Vocationally Related Achievement (RQF)
Qualification Number: 601/2337/0
Awarding Organisation: Training Qualifications UK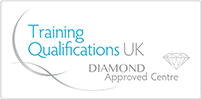 Prerequisites
Level 2 in literacy, numeracy or equivalent.
Delegates must be aged 18+.
Completion of our online initial assessment form.
Access to the Internet.
Laptop / Computer.
Word 97 or newer.
To be familiar with uploading and downloading files.
You will need to have access to 2 learners completing a qualification.

Learning Outcomes
This is a 3 credit qualification
Unit 1 - Understanding the principles and practices of assessment D/605/5313 (6 credits)
Unit 2 - Assess vocational skills, knowledge and understanding F/601/5319 (6 credits)
This course covers subjects including:-
Assessor roles and responsibilities
Observation performance criteria
Cross referencing
Gathering evidence and methods
Assessment methods
Assessment records
Types of assessment
Planning
Concepts and principles of assessment
Making assessment decisions and giving feedback
Feedback review decisions - Evaluating assessment practice
Standardising assessment practice
Involving learners in the assessment process
Management of information
Equality and diversity
Reflective practice
The assessment of 2 learners completing a vocational qualification (for example first aid, health and safety qualification)
You will be assessed on your ability to make the suitable assessment choices for your learners.
More information about the Assessor Award
There are lessons, examples and templates for each assignment. when you are happy with your work, you submit it to the Virtual Learning Environment to be marked. Your tutor will mark your work and give you feedback and support.
If you need to, you can make changes and submit your work.
The online training provides you with:
videos, lessons and many useful handouts
tutor provide guidance and feedback
your assignments will be marked within 48 hours of submission, however this is often sooner.
You will learn how to do the practical assessments and how to document and evidence your work.
You can re-submit an assignment as many times as necessary.
When you have completed the practical assessments, you print out your assessment evidence and send it to us.
This qualification can be put towards the full CAVA Qualification, Level 3 Certificate in Assessing Vocationally Related Achievement. Which would also qualify you to assess competency in the work environment. 
 What IT Skills do I need to complete the training online?
Downloading and uploading documents
Using word document templates
Saving word document templates
Opening and watching online videos
Who is this for?
anyone who wants to gain an understanding of assessment
anyone who wants to gain a qualification in assessment of vocational training
This level 3 assessor qualification includes Unit 1 and Unit 2 of the Certificate in Assessing Vocational Achievement.
If you want to learn more about the assessment processes and practices, the Unit 1 can be taken 100% online.
We also offer a range of courses:
education and training
internal quality assurance of assessment
First Aid at Work instructor assessor training
Award in Internal Quality Assurance of assessment processes
Assessing Occupational Competence
Our professional tutor will guide you through your course and help you to gain your chosen qualification.
Supporting Organisations and First Aid Trainers
There are a lot of regulations in First Aid, learning to teach is just the beginning. Keeping up to date with changes to CPR and first aid guidelines and complying with the HSE regulations is vital.
ProTrainings Europe Limited helps instructors and businesses by:
making sure that they keep up to date with the changes in regulations
that they give their students a valid certificate at the end of their training.
Registering with ProTrainings will provide you with:
Up to date course presentations
Exams that your students complete online
Valid compliant Certificates for your students
Friendly guidance and support by telephone, email and CHAT
Access to First Aid Jobs (Day-rate Work for other Registered First Aid Businesses)
Free online marketing - Course listings
Annual Conferences
Updates and relevant information
For more information about how ProTrainings can help you or your organisation, please call them on 01206 805359
First Aid Instructor Kits
When you have finished your training you will need equipment to deliver your courses. Everyone who registers with ProTrainings will be offered a discount on Practi-Man CPR Manikins.
Kits designed to include everything that an instructor may need are available to find out more please click here
Please note that all online and distance courses have to be paid for before you can start your training. When you have logged onto your course, no refunds can be given.
If you cannot complete your training within the time frame allowed, you must contact our support number and they will discuss your options with you.
In some circumstances we can extend the time allowed but this is at our discretion and only within the qualification period allowed.
These units can be put towards the full CAVA/TAQA Qualification, Level 3 Certificate in Assessing Vocationally Related Achievement which would also qualify you to assess competency in the work environment.