Training Course Information
COURSE CODE 2001
Course Duration: Level 3 Award in Education and Training (48 Guided learning hours)
Option 1. Classroom micro-teach presentation - Colchester, Essex
Option 2. Virtual micro-teach presentation from your location
Option 3. Submit your video presentation

Classroom micro-teach presentations available at your location at discounted rates for groups of 6-12 delegates
Course Price- Options 1, 2 and 3 £240 + VAT
Information
Award Details: TQUK Level 3 Award in Education and Training (RQF)
Qualification Number: 601/1831/1
Awarding Organisation: Training Qualifications UK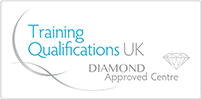 Entry Requirements
Level 2 Maths I.T. and English skills
Delegates must be aged 19 or over at point of certification.
Completion of our online initial assessment form.
How the Online AET Course works
You will have access to the online course 3 months, the course is delivered through a Moodle Based Virtual Learning Environment or (VLE). The coursework is set out in an easy to follow format and 3 months is plenty of time to complete your assignments.

The online training provides you with videos, lessons and many useful handouts to help you to complete the theoretical side of this course, your tutor will provide guidance and feedback, your assignments will usually be marked within 2 to 3 days of submission or at the latest within a week. All videos must be viewed and you must read all of the lessons provided to meet the learning outcomes.
If you submit an assignment that doesn't meet all of the learning outcomes, don't worry. Your tutor will provide feedback and guidance to point you in the right direction and you can re-submit an assignment as many times as necessary.
You will also learn how to complete your session plan and it will be marked before you deliver your training presentation, this way you know that you have included all of the elements you need to successfully complete your qualification.
When you have submitted all of your work and it has been marked and passed, choose how you want to deliver your microteach from the options below and call one of our friendly advisors to book you in.
Please see more information on the options for delivering your micro-teach presentation below.
Book Now
Option 1
Attending the micro-teach day, enables you to get real-time feedback from your tutor and peers. Delivering your presentation to a group of your peers, builds confidence.
Option 2
This option is very convenient for some learners who cannot travel to complete the micro-teach, however there are very strict regulations for delegates taking this option:-
Your session plan must be submitted and marked as passed, before the presentation.
The presentation must follow the submitted and marked session plan.
Presentations must be filmed and the trainer and three others must be visible at all times, to gauge feedback and interaction.
Any resources used in the presentation must be clearly visible.
The filming must be provided to us as MP4 and be clear with good sound quality.
The presentation must be one hour and meet all of the learning outcomes.
There is a fee for presentations that are submitted, which do not meet the learning outcomes.
Option 3
Deliver your teaching presentation virtually via Zoom. This is now the most popular option as it removes the need to travel but still allows you to get instant feedback and an opportunity to re-do your presentation if necessary. If you choose this option you must have reliable broadband and must use a laptop or computer. We cannot allow presentations delivered using mobile devices.
Minimum IT Skill Requirements
To use the Virtual Learning Environment you will need to be confident downloading, saving and uploading word documents. The lessons themselves can be accessed through any mobile device. If you select the virtual presentation option 3 you must have a laptop or computer available.
Subject Overview
Teaching roles and boundaries
Legislation
Inclusive teaching and learning
Equality and diversity
Teaching environment
Teaching needs
Theory of learning
Promoting appropriate behaviour
The education environment

Progression
The Award in Education and Training is an ideal introduction to teaching qualification, to continue teacher training to allow you to grown in a teaching or training role you can continue to the Level 4 Certificate (CET) Certificate in Education and Training, or the Level 5 DET Diploma in Education and Training.
For those of you who would like to add an assessing qualification we offer a range of assessor courses, the first unit can be completed 100 percent online, the practical units can be completed as a distance course subject to the availability of a suitable assessor at your location. Level 3 Certificate in Assessing Vocational Achievement
ELCAS
Many of our courses and qualifications are available through the Enhanced Learning Credit Scheme for more information call and speak to one of our friendly advisors or click the link above to find out more.
Booking Terms.
Once you have accessed your Level 3 Award in Education and Training Course online you have 3 months to complete all of the work and arrange and deliver your teaching presentation. Please be aware that once the course has been accessed no refunds are available.
The PTTLS course preparing to teach in the lifelong learning sector has been replaced by the AET Award in Education and Training Qualification.