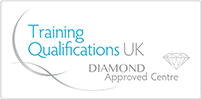 We are approved to deliver a number of regulated qualifications through Training Qualifications UK.
They also endorse many of our Instructor Qualifications.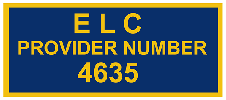 ITG are approved to offer a range of qualifications for both resettlement and Enhanced Learning Credits for ex-military personnel.
For more information about the available courses and how to claim, please go to our ELAS Page

ITG are approved to deliver the First Responder on Scene FROS® qualification from Future Awards and Qualifications.
Blended course delivery in partnership with ProTrainings.

ITG provide Instructor Training for a number of individuals and centres who work with ProTrainings
ITG are the only centre approved to deliver the ProTrainings Pet First Aid Instructor Courses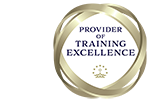 And to make sure that the quality of all of our courses, all of our training has been independently verified by the CPD Standards Office for verifiable CPD and we have achieved the Provider of Training Excellence Standard.
Working in Partnership with ProTrainings Europe Limited
We have been teaching individuals to deliver First Aid Training for the Workplace, Paediatric First Aid and a range of other courses for many years. We found out early on that learning to teach is only the beginning of the journey and people who had been trained wanted access to ongoing support, so we began working with ProTrainings Europe Limited to offer a range of services to provide support when needed and give instructors access to course materials, manuals and make sure that they are kept up to date with industry changes.
ProTrainings have established relationships with businesses who want to deliver training in-house but also need the reassurance that all of the training being delivered is up to date and fully compliant with all of the latest regulations, for this reason and because of the support they have received over the years, many businesses have been registered with ProTrainings for over a decade.
Individuals who wanted to start a succesfull first aid business also register with ProTrainings not only to ensure that they are offering their customers a compliant qualification, they have also enjoyed the benefits that come with being a centre, including free online course listings, which allow customers to book on courses either on the ProCourses website or through widgets that they can add to their own websites. Finding First Aid Jobs through other registered centres and meeting up with like-minded people at the annual conferences.