Course Information
Course Duration: Minimum 54 Guided Learning Hours
Course Location: Online with practical assessments at your workplace
Course Price: £350 + VAT
Information
Award Details: TQUK Level 3 Award in Assessing Competence in the Work Environment (RQF)
Qualification Number: 601/2336/9
Awarding Organisation: Training Qualifications UK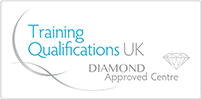 Entry Requirments
Level 2 in literacy, numeracy or equivalent.
Delegates must be aged 18+.
Completion of our online initial assessment form.
Access to an assessor within the work environment to provide a professional statement.
2 suitable candidates to assess.
A manager, workplace qualified assessor or competent person to provide witness testimony.
Learning Outcomes
This is a 12 credit qualification
Understanding the principles and practices of assessment- (6 credits)
Asses occupational competence in the work environment - (6 credits)
This course covers:-
Assessor roles and responsibilities
Observation performance criteria
Cross referencing
Gathering evidence and methods
Assessment methods
Assessment records
Types of assessment
Planning
Concepts and principles of assessment
Making assessment decisions and giving feedback
Feedback review decisions - Evaluating assessment practice
Standardising assessment practice
Practical assessment modules: - you will need to provide evidence for:-
Assessment of 2 learners for competency in the work environment (for example customer service)
Assessment must be based on subjects that have clearly defined and documented learning outcomes and for the workplace competency (unit 2) you will need an assessor to sign a professional statement and a manager to provide witness testimony.
More information about the Workplace assessor qualification
This qualification is delivered through our Virtual Learning Environment. When you have booked your course and completed the initial assessment, you will be emailed your login details, so that you can make a start on your course.

For each assignment, there are lessons, examples and templates, when you are happy with your work, you submit it to the Virtual Learning Environment to be marked. Your tutor will provide you with feedback and support, if you should need to make any changes, don't worry, you can make changes and submit your work as many times as you need.

The online training provides you with videos, lessons and many useful handouts to help you to complete the theoretical side of this course, your tutor will provide guidance and feedback, your assignments will be marked within 48 hours of submission, however this is often sooner.

There are instructions and lessons, so you will know what you need to do during the practical assessments and how to document and evidence your work.

When you have completed the practical assessments, you print out your assessment evidence and send it to us.
What IT Skills do I need to complete the training online?
Using the VLE does require basic IT Skills, you will need to be familiar with uploading and downloading files, the course lessons can be accessed through any mobile device.
Who is this for?
individuals who assess occupational competence in an individual's work environment, as part of their CPD programme or an apprenticeship.
may have already achieved some Learning and Development units that can be brought forward into this teaching qualification (known as RQF equivalents).